The Blueprints of the S. S. United States
Never has there been a more unique piece of history. You are looking at several of the original construction blueprints for the design and construction of the S.S. United States.
All have the hull number "488-H" of the SS United States on them and/or "US Lines Vessel" (the ship had not been officially named yet), and many are very large.
---
This blueprint is for the Starboard Propeller, a top secret item during the ship's career, and a stunning investment item.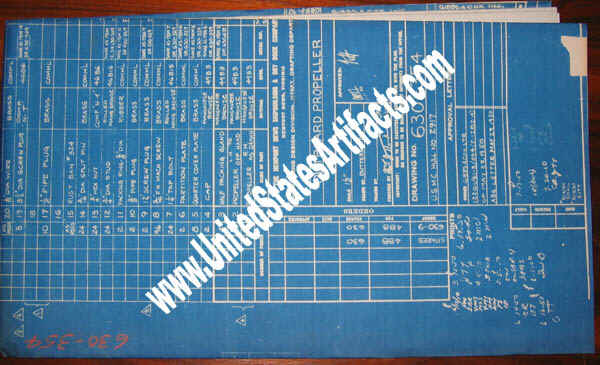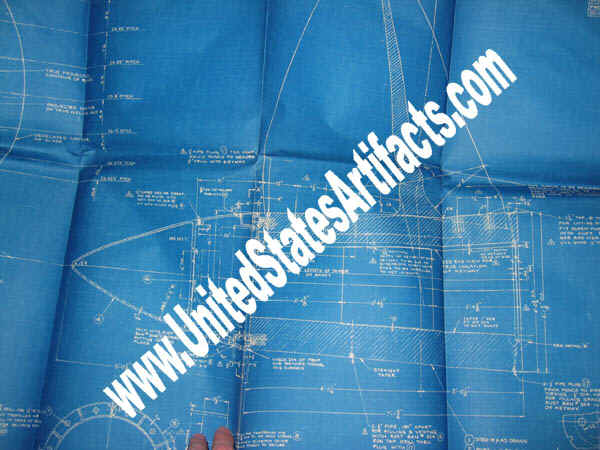 ---
"Arrangement of Electrical Equipment - Ford (forward) Boiler Room"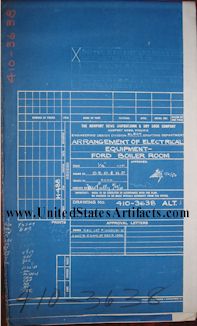 ---
"Type Plan Showing Method of Insulating Aux Turbines & Pumps"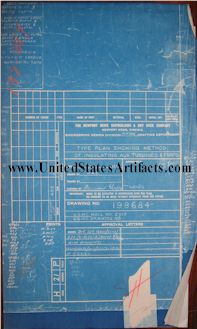 ---
"Deck Covering Arrangement, Upper & Promenade Decks"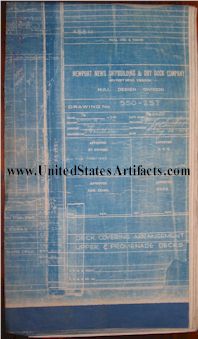 ---
"1st Class Smoking Room Prom Deck Arrangement"
Look closely, it's actually the Ballroom!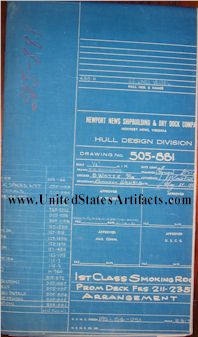 ---
"Novelty Shop Detail, Upper Deck"
The Cabin Class Shop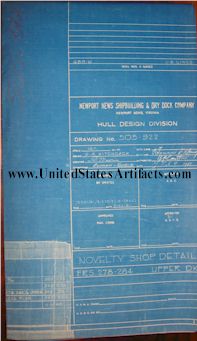 ---
"Restaurant, Prom Dk."
This is the "private" First Class Restaurant opposite the Navajo Room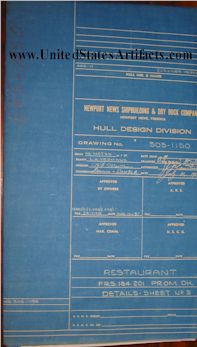 ---
Not pictured is a huge blueprint of the entire side (waterline view) of the ship!
Many more Blueprints to be listed soon
---
These items and many more will be auctioned on Ebay this year.
Don't miss this once-in-a-lifetime opportunity to own this piece of history.
Inquiries and reciprocal related links welcomed.
| HOME | Logbooks | Hand Drawn Deck Plans | Other Items |
www.UnitedStatesArtifacts.com
Artifacts and Memorabilia from the Historic Ocean Liner S. S. United States
Copyright © 2007 United States Artifacts All rights reserved
All contents and photographs are copyrighted and may not be copied, modified or used in any way without the written permission of United States Artifacts