The Hand-Drawn Deck Plans
of the S. S. United States
*Pencil on heavy tracing paper*
Could these have been drawn by William Francis Gibbs?
You are looking at original drawings from the design of the S.S. United States
Before the blueprints, before the first piece of steel was cut, America's finest marine architects painstakingly drew every detail of this huge ship.
Perhaps the only hand drawn plans which have survived to today.
Exquisitely suitable for framing. Each drawing measures about 21" x 17.5"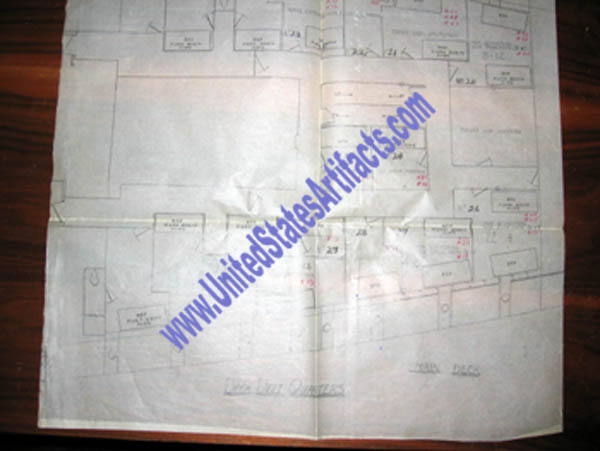 "Main Deck"
"Deck Dept. Quarters"
Some rooms have been erased and re-numbered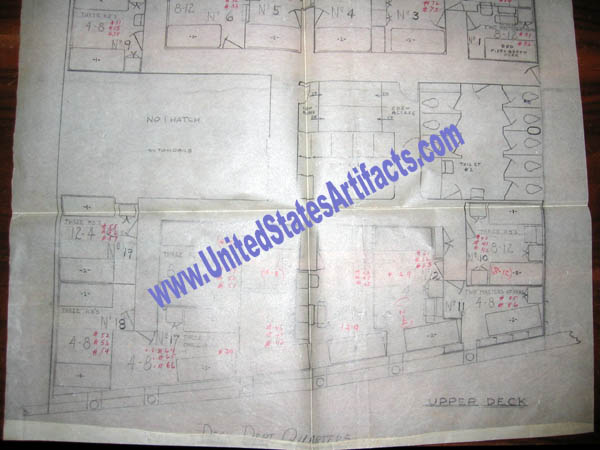 "Upper Deck"
"Deck Dept. Quarters"
There are a few erased features visible as the design was refined, and some rooms have been re-numbered.
These items and many more will be auctioned on Ebay this year.
Don't miss this once-in-a-lifetime opportunity to own this piece of history.
Inquiries and reciprocal related links welcomed.
| HOME | Logbooks | Other Items | Blueprints | Rare Items |
www.UnitedStatesArtifacts.com
Artifacts and Memorabilia from the Historic Ocean Liner S. S. United States
Copyright © 2007 United States Artifacts All rights reserved
All contents and photographs are copyrighted and may not be copied, modified or used in any way without the written permission of United States Artifacts